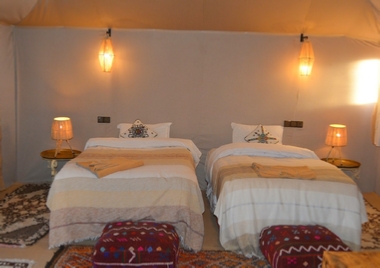 And Enjoy the nights in Desert Astro Camp.
DESERT ASTRO CAMP:
CONTACT DETAILS: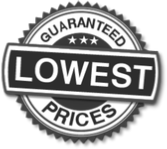 RESERVATION: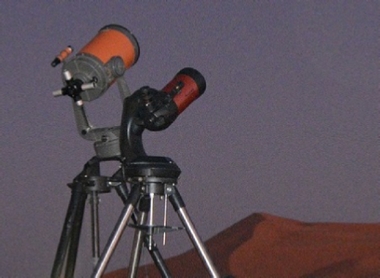 Astro tours Morocco - Stargazing Trips Morocco
ASTRO TOURS AND STARGAZING TRIPS: STARGAZING EVENT AT DESERT ASTRO CAMP
EXPLORE THE DESERT SKY EXPLAINED AS ANCIENT PEOPLE BELIEVED IT
AT ANDROMEDA DESERT ASTRO CAMP
Welcome to the clear skies in the deep south of morocco The first humans were very close to the nature, they were hunters, and invited arrowheads, hand axes, fire to cook their food, but also agricultures along the rivers, and oasis .thanks to the astronomy , stars had helped them lots , as they rise in the east and head to the west , groups of stars called constellations helped them after lots of test to establish very efficient agricultural calendar , and made their life easier .
As it's very hot in the Sahara, no way to move during the day , but as during the night we lose all references , no hills, no mountains , no orientation , the sky was the clock , the calendar , the compass ,,, for the nomadic tribes . So astronomy was a first priority in their life.
Star gazing is one of the things that immediately spring to mind when you are visiting Morocco. However, it is an ideal destination because although most of us live in areas with high population density and light pollution which obstruct the natural starry sky, We offer unique desert stargazing in Erg Chebbi , Morocco We invite you to discover the beauty of the sky from our camp site in the desert in the deep South of Morocco. We are based in Erfoud, where the sky meets the Earth. We welcome you to share our knowledge and experience in astronomy at our camp, so come to the Deep South of the Moroccan desert to make your dream become a reality! there are areas in Morocco where there are no city lights .Merzouga Erg Chebbi sand dunes is one of the fabulous And unique paradises for stargazing in Morocco. Try Camel trek into the Sahara for an unforgettable night of stargazing at one of the spectacular desert sky . The stars in the Sahara are fantastic, and the sky is dark.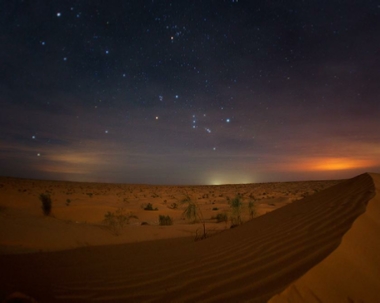 STARGAZING EVENT AT DESERT ASTRO CAMP
Astronomical Event Programme
Manage to meet us at our office at RIAD KEM KEM Situated at the center of the village hassi labiad ,We take you in charge from there , we do have to drive 45 mn 4X4 ROUGH ROAD to reach our camp ANDROMEDA Desert Astro Camp . In the heart of the desert. We welcome you with a mint tea , enjoy the sun set in the desert and oasis , contemplates visible planets after sunset , we set up you at your luxurious tent , then we serve you dinner at the luxurious desert camp restaurant . Once dinner finished we start our open air astronomical talk.
at 21 h 00 - general presentation - Presentation will include details about the nomadic style of life and the impact of the sky, stars, planets on the life of the desert's human inhabitants - how they managed to guide their trading caravans on safe routes across the mighty Sahara by using the night sky as a means of orientation.
at 21 h 45 - observation - Sky observation and contemplation, testing your knowledge and how you understood the presentation.
at 22 h 00 - sky lecture - Exploration of circumpolar constellations, other visible constellations depending on season, open clusters, planets & the Milky Way.
at 22 h 30 - observation using a 200 mm telescope - Observation of the moon if in visibility, planets, open clusters, questions and answers with our presenter. Discussion opens until 23 h 00 - closure and end of the presentation. Then you are free to join your tent for asleep or enjoy open air fire and the fabulous sky , Next morning breakfast at 8 AM then back to Riad kem kem.
SUPER PROMOTIONAL PRICE 150 EUROS HT /person
This price includes: pick up from RIAD KEM KEM on 4x4 , gas, driver, night in half board at a luxurious desert camp , astronomy event , breakfast , ride back to RIAD KEM KEM.


Contact us


Contact us

We offer Morocco personalised travel according your requirement , and budget.








more details


more details

Contact us today for amazing Morocco trips and Stargazing experience from Marrakech, or Fes.










more details

We organise Geological Tours in Morocco departure Casablanca or Marrakech city.